Spring glorious spring is coming.
It is almost here and I am excited.
A season of change I think/hope.


Very exciting.
The spring cleaning bug has already hit me.
I have been cleaning out my cupboards and getting rid of tonnes of clothes that I don't like/don't fit.
I have been sorting through so much junk.
I even got rid of tonnes of scrapbooking stuff. A lot of it was perfectly fine for me to use, but seriously I have way to much and it was ridiculous to keep it all.
So I got a massive cardboard box that our new computer package came in (it was a very very large box) and i filled the thing with scrap stuff...taped it up and gave it to one of Morgan's friends mums who would use it.
It was quite refreshing really.
Makes me feel better about scrapbooking.
On the topic of scrapbooking...
I haven't really been scrapbooking *shock horror* I know.
I have decided to give it a break and not pressure myself so much...just go with the flow.
I have been rather inspired by Kara (oldladyinateenager.blogspot.com) lately and so I was thinking I may scrap like that for a while.
Documenting me now and when I feel like it.
For now anyway.
twilight...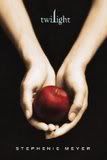 Well I blame this on Ruby and Sheri
They suggested I read twilight and now i am hooked.
I have had to wait ages to get new moon and eclipse as I couldn't afford to buy them so I have had to wait on waiting lists at the library but I am picking them up tomorrow
and I am very excited about the movie being released.
Who doesn't love a vampire love story?
and isn't the actor that plays Edward Cullings HOT?
it's probably not normal to think a vampire is hot.
I can't wait to see this movie..
Ha..i love this blinkie.

I am off to make some chocolate chip cookies.
YUMMY...and yes i know that it is probably not normal to be baking chocolate chip cookies at 11.17pm.
and i pinky swear I will share some photos next post...
If I don't I give you permission (you know who you are *wink*) to yell at me

Kayla Reneé. xx